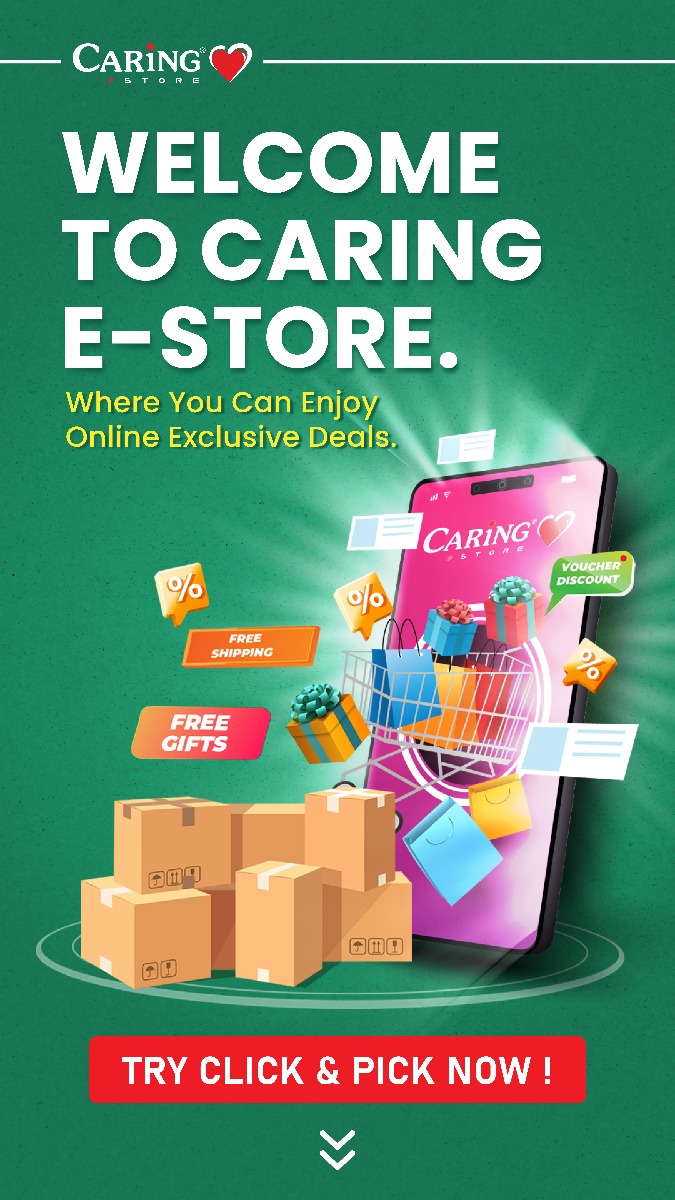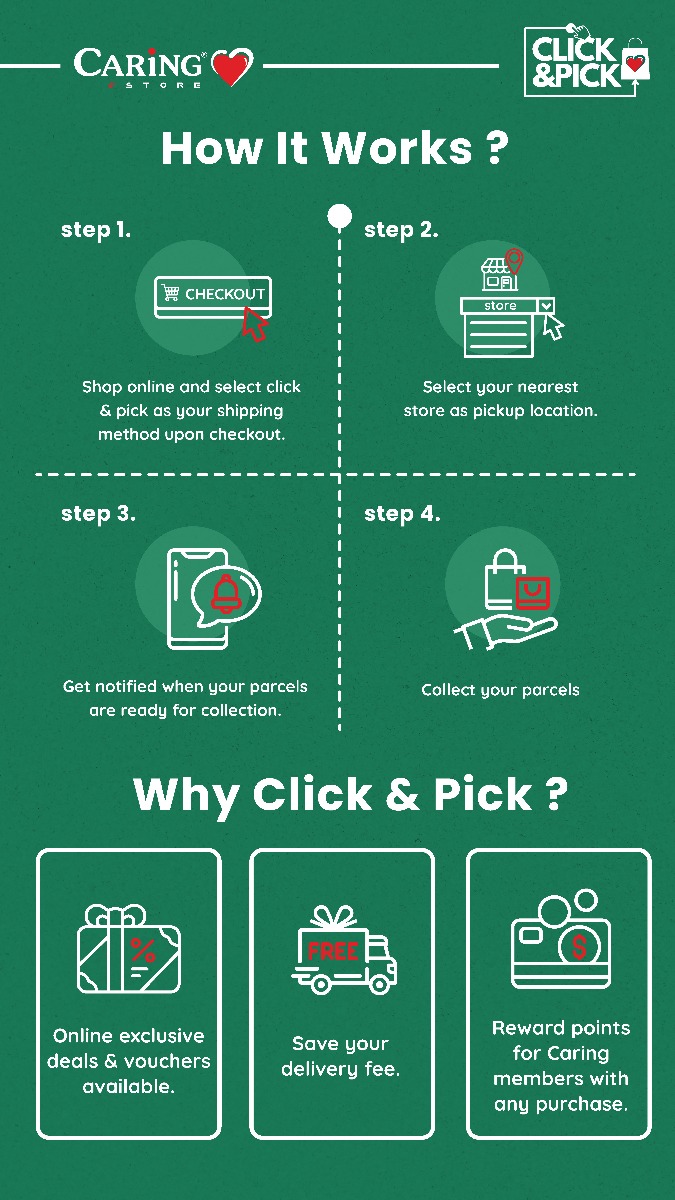 Check Out Our Monthly Special!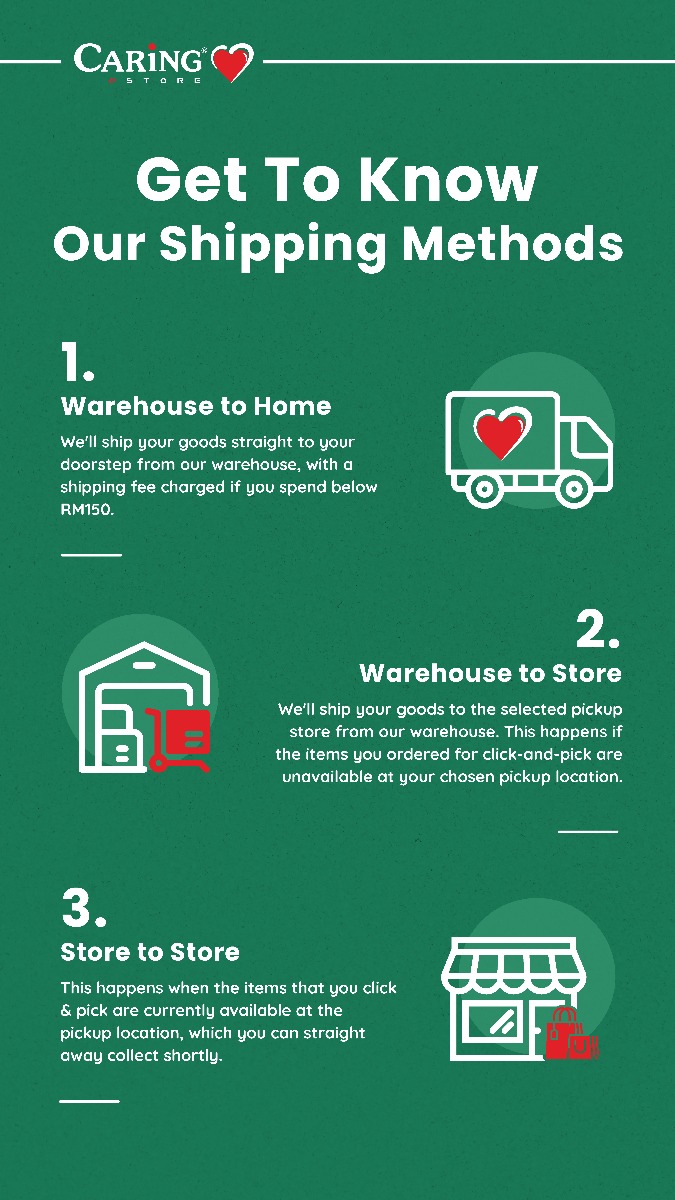 Terms & Conditions
For our Click & Pick orders, you are free to choose from more than 100 CARiNG stores in West Malaysia as the pick-up point of your parcel.


We will pack your order upon receiving it within 2 working days. Your parcel will be shipped out immediately from our warehouse after packing. Depending on your location, your parcel shall be delivered to the store within 3-5 working days.


Upon receiving your parcel, our store personnel will call or email you for collection at the pick-up point. This delivery method offers you convenience to collect at any time during our business hours, and is well-handled by our store personnel, as well as free of delivery charges regardless of which store you have selected.


Parcels shipped to our CARiNG store will be kept for one month for collection. It will be returned to our warehouse if uncollected. A full refund will be issued to the customer(administrative fee will be imposed for return and new shipment).